Dynamic. Analytical. Enthusiastic.
We love what we do and look forward to breaking new grounds together with our partners.
With over 40 transactions in a wide variety of industries, we have a meaningful track record. We offer our partners tailor-made solutions. Our long-term and entrepreneurial operational approach as well as our outstanding networks enable the best possible development of our portfolio companies.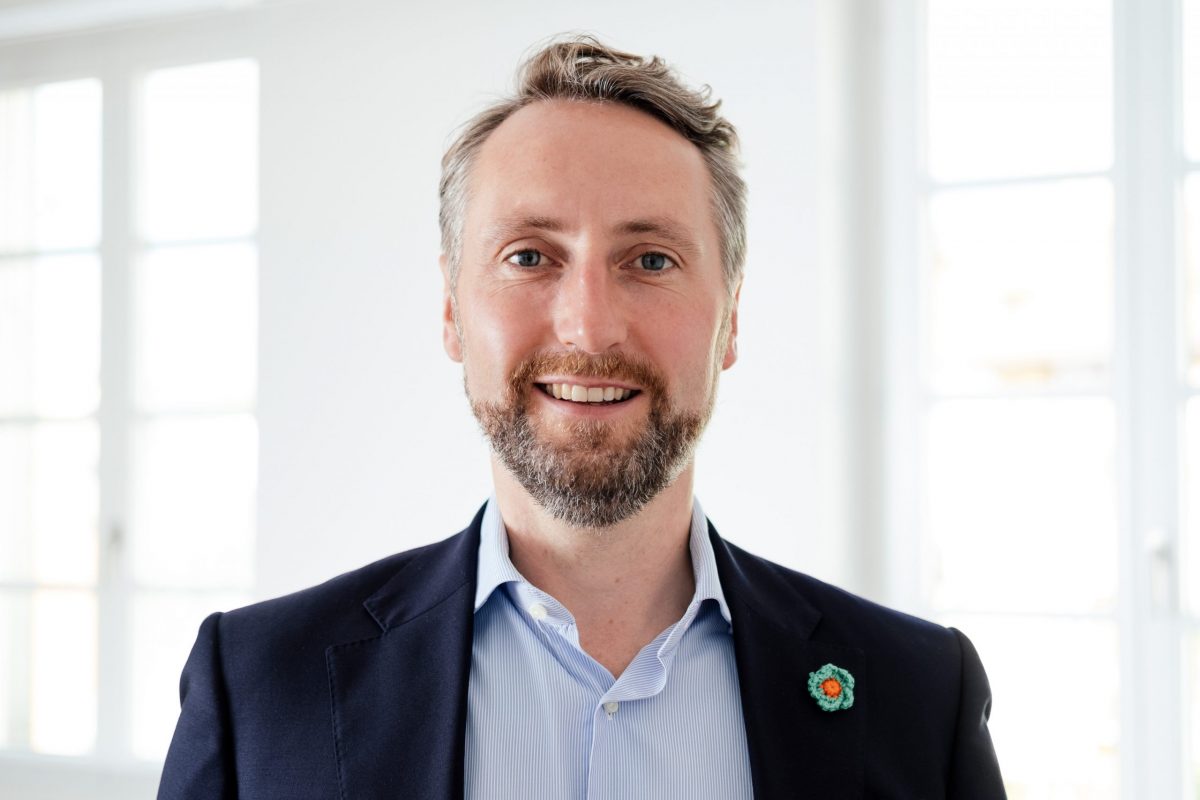 More About Peter
Peter has over 10 years of experience in the acquisition and operational development of companies. Between 2011 and 2016, he worked for the AURELIUS Group, where he managed numerous acquisitions and exits and acted as an interim COO. At Liberta Partners he acquired Skytron Energy GmbH and was primarily responsible during the investment cycle, including 6 months as managing director on site. After studying law at (among others) the University of Heidelberg, he earned his doctorate in turnaround investments at the University of Rostock. Peter is an enthusiastic entrepreneur: among other things, he is a member of the advisory board of a medium-sized automotive supplier, co-owner and member of the advisory board of a career services group and supports several company founders as a sparring partner.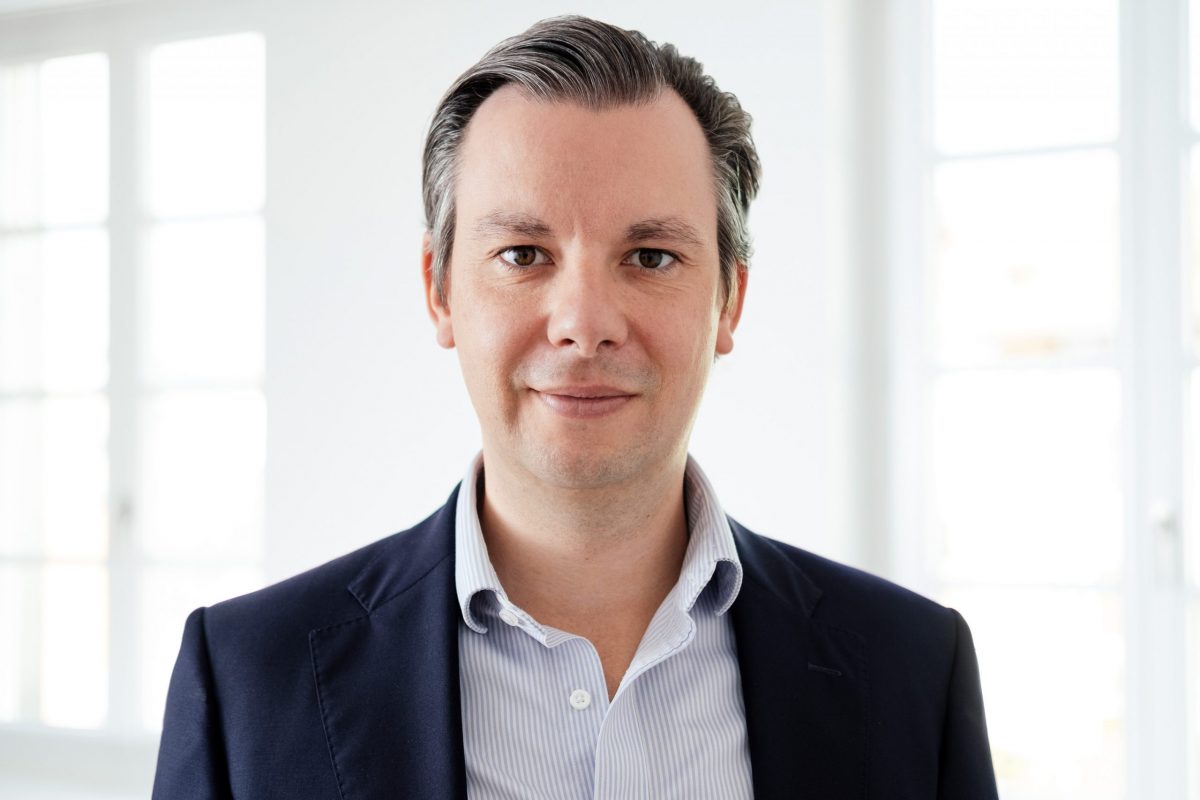 Nils von Wietzlow
Partner
More About Nils
Nils has over 14 years of experience in corporate investments, M&A and corporate finance. Between 2013 and 2019 he worked as a partner at the investment company ARCUS Capital. During this time, Nils significantly shaped and built the current portfolio. Prior to joining ARCUS he worked for the largest energy focused private equity fund First Reserve and before that several years at Merrill Lynch within Investment Banking / M&A. Nils studied Business Administration at the Universities of Maastricht, Bocconi and Escuela de Alta Dirección y Administración (EADA). Nils sits on the advisory board of a medium-sized printing company and actively supports its strategic development.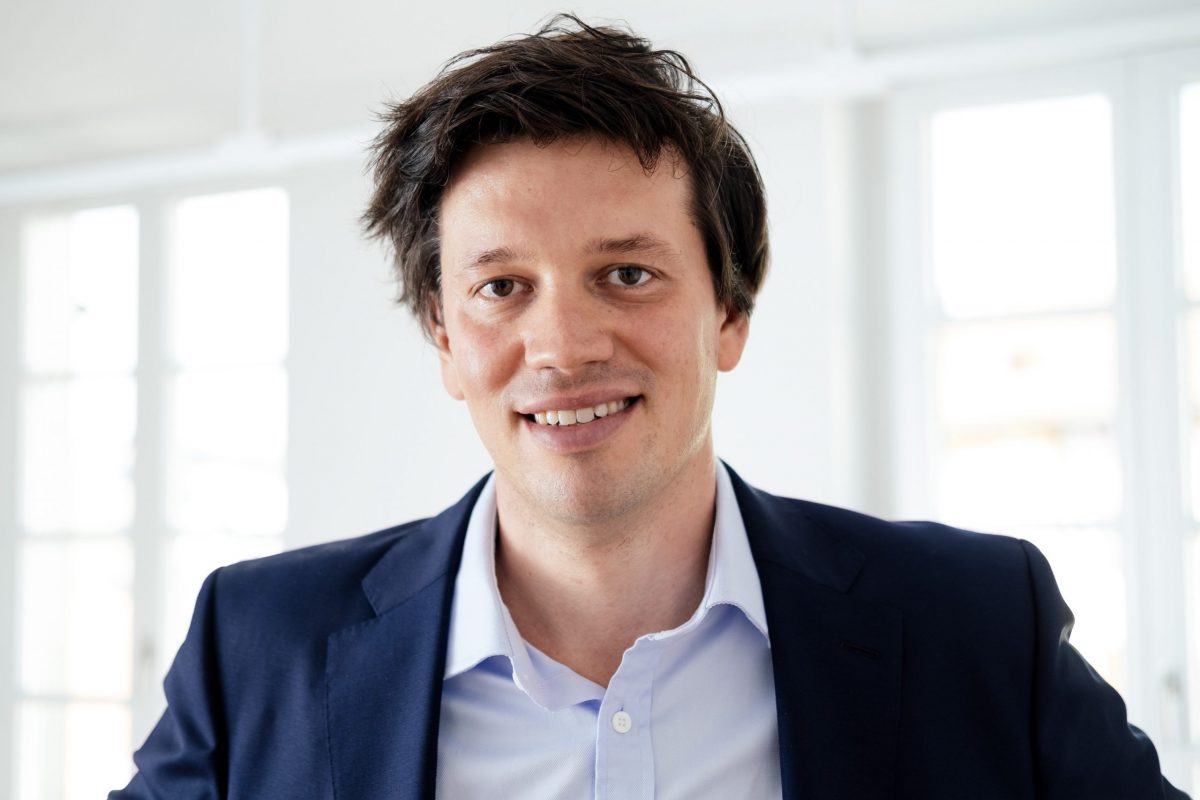 Dr. Christian Szczesny
Partner / Legal Counsel
More about Christian
Christian has been working as a lawyer for 11 years. He is specialized in the structuring and execution of medium-sized transactions and the legal support of companies. Prior to founding Liberta Partners, he worked for the Family Office Wieland Capital in the area of corporate investments. At the beginning of his career he worked for several years in corporate law firms in Frankfurt and Munich. He studied law at the Free University of Berlin and the LMU Munich and completed an LL.M. Program at the University of Edinburgh. Christian is co-founder and shareholder of a company in the field of outpatient care and a company active in the field of education.
More about Florian
Florian has over 14 years of experience as an active investor, in M&A and corporate finance. Florian worked two years for VITRUVIAN Partners, an investment company focused on technology investments. His main tasks included the establishment of VITRUVIAN Partners in the DACH region and the development of a local team besides conducting four investments. Prior to this, he worked at ARDIAN for almost 10 years within the expansion fund – most recently as a Senior Manager. He spent the first two years of his career at Raiffeisen International in the areas of M&A / Corporate Finance. Florian studied business administration in Edinburgh and Vienna.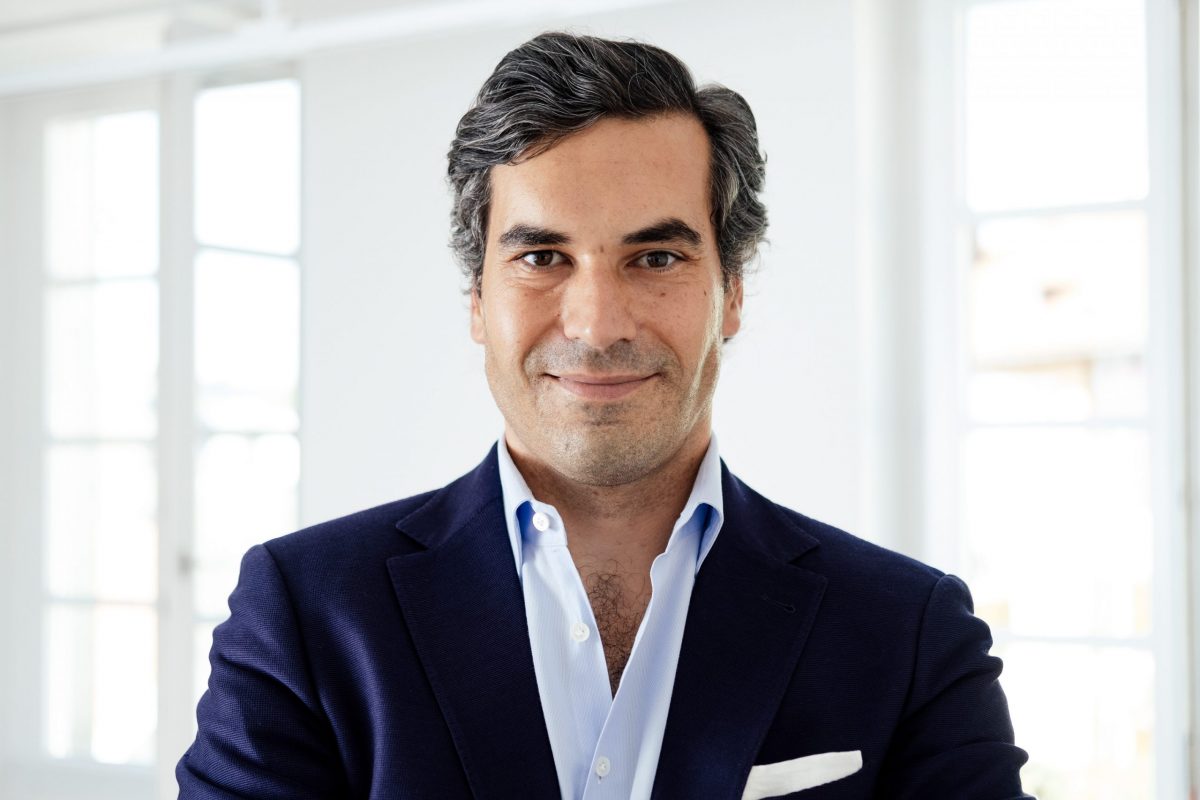 Dominik Lanz
Non-Operating Partner
More about Dominik
Dominik is a founding partner of Liberta Partners alongside Christian and Peter. After joining the real estate fund Jargonnant Partners, he continues to support Liberta Partners as an investor and non-operating partner. Dominik has over 10 years of experience within M&A / Private Equity. Before founding Liberta, he worked at a midcap private equity group for three years, leading numerous corporate acquisitions. Prior to that, he worked within the Corporate Finance department at Nomura International (formerly Lehman Brothers). Dominik studied Business Administration at the University of Bocconi and at the Instituto de Empresa (IE).
Anna Billy
Director Finance
More about Anna
Anna has been Director Finance at Liberta Partners since 2021. Her focus is essentially on the financial optimization of the portfolio companies and responsibility for the investor reporting. Before Liberta Partners, Anna was the Operations Manager in the restructuring department at PERUSA. She gained a wide range of experiences in the various PERUSA participations. Prior to that, Anna worked as an investment manager at Allianz SE to develop investment ideas for the equity portfolio. Anna holds a diploma in economics from Ludwig Maximilians University and a diploma in finance and credit from the Finance University of the Government of the Russian Federation in Moscow.
Dr. Nadine von Blücher
HR Director
More about Nadine
Nadine joined Liberta Partners in 2021 as HR Director. Her focus is on the learning and development of organisations and employees. Before joining Liberta Partners. Nadine worked for Webasto, MAN and Telekom, among others. In her previous positions, she was responsible for the international management of executives. Nadine specialises in competence, organisational development and culture work. Her focus is on aligning organisations with regard to the New Work approach.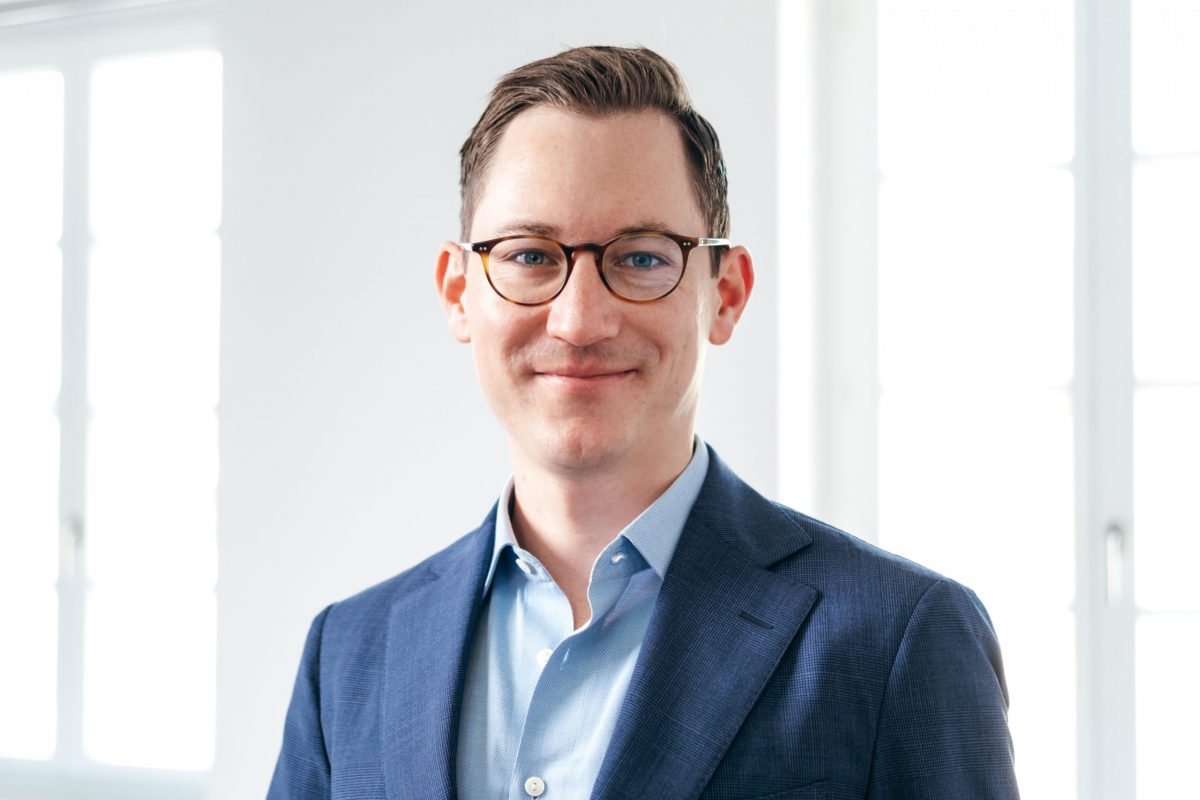 More about Alexander
Alexander has been with Liberta Partners as an Associate since 2021. Prior to joining Liberta Partners, Alexander worked as an Investment Professional in the Private Equity team of StepStone in London and as an Investment Banking Analyst at Lazard in Frankfurt. During his studies, he held internship positions at Triton Partners, BC Partners, Goldman Sachs and Roland Berger. Alexander holds a bachelor's degree in business administration from WHU – Otto Beisheim School of Management and a master's degree in finance from Católica Lisbon School of Business & Economics. He also conducted research at the Hong Kong University of Science and Technology.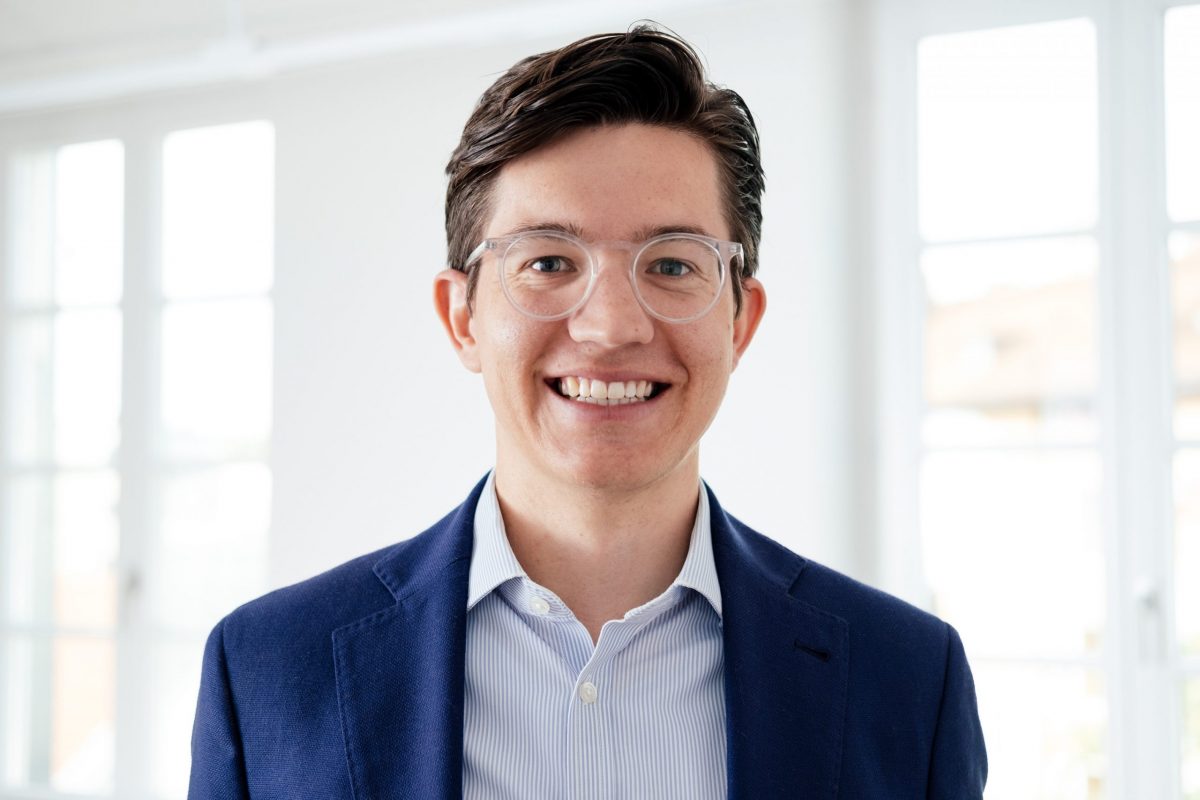 Laurenz Tebbenjohanns
Associate
More about Laurenz
Laurenz has been with Liberta Partners as an associate since 2016. During his studies he worked for us as a working student. Since then, he has advised on several corporate transactions and also gained experience in the successful development of a portfolio company. Laurenz holds a Bachelor of Arts from the University of St. Gallen and a Master of Science from the Ludwig-Maximilians-University Munich.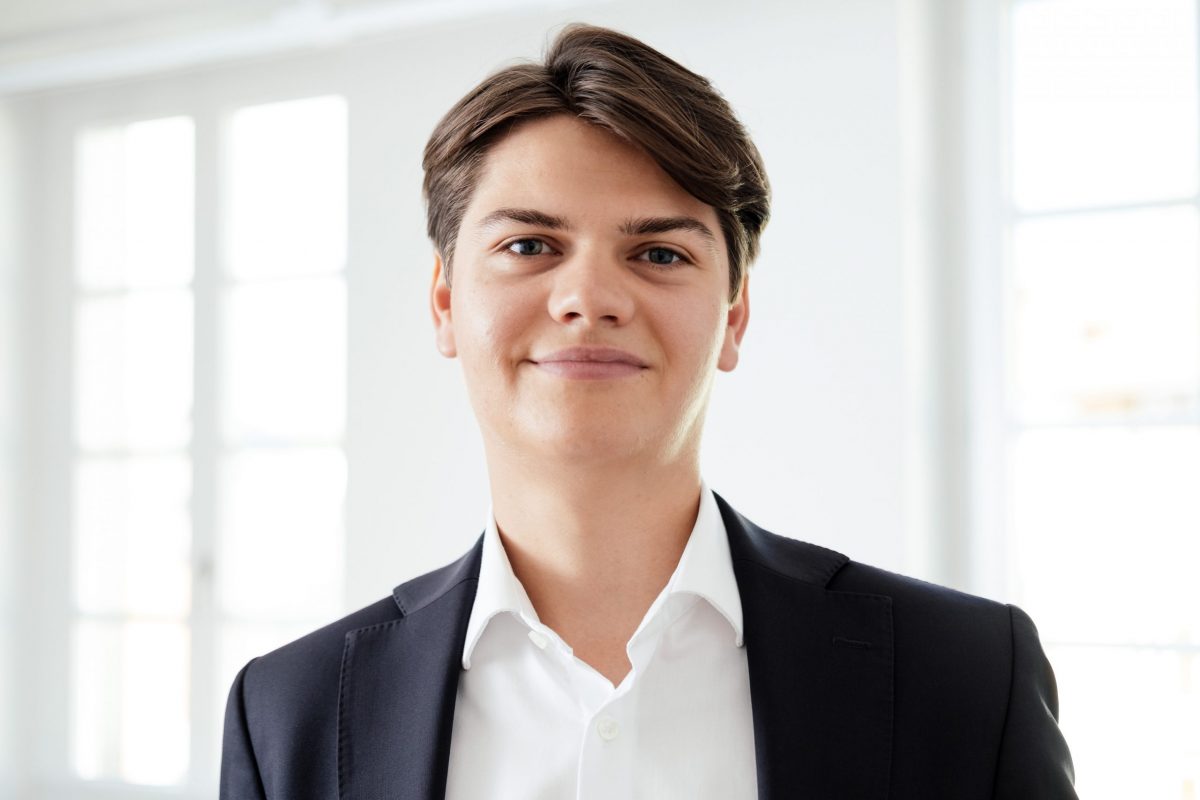 Maximilian Löhde
Corporate Development Analyst
More about Maximilian
Maximilian has been with Liberta Partners as an Operational Analyst since 2020. Before he started at Liberta Partners, he gained work experience at Auctus Capital and Family Trust Investor. Since day one Max is involved in the corporate development of the portfolio companies. Maximilian holds a Bachelor of Science in International Business and a Master of Science, specialized in Strategic Corporate Finance from the Maastricht University.
Katharina von Bergwelt
Corporate Development Analyst
More about Katharina
Katharina has been with Liberta Partners as an Operational Analyst since 2021. Before she started at Liberta Partners, she gained work experience at Arrcusia. She is involved in the corporate development of the portfolio companies. Katharina holds a Bachelor of Science in Economics from the Ruprecht-Karls-University of Heidelberg and a Master of Science, specialized in Financial Economics from the Maastricht University.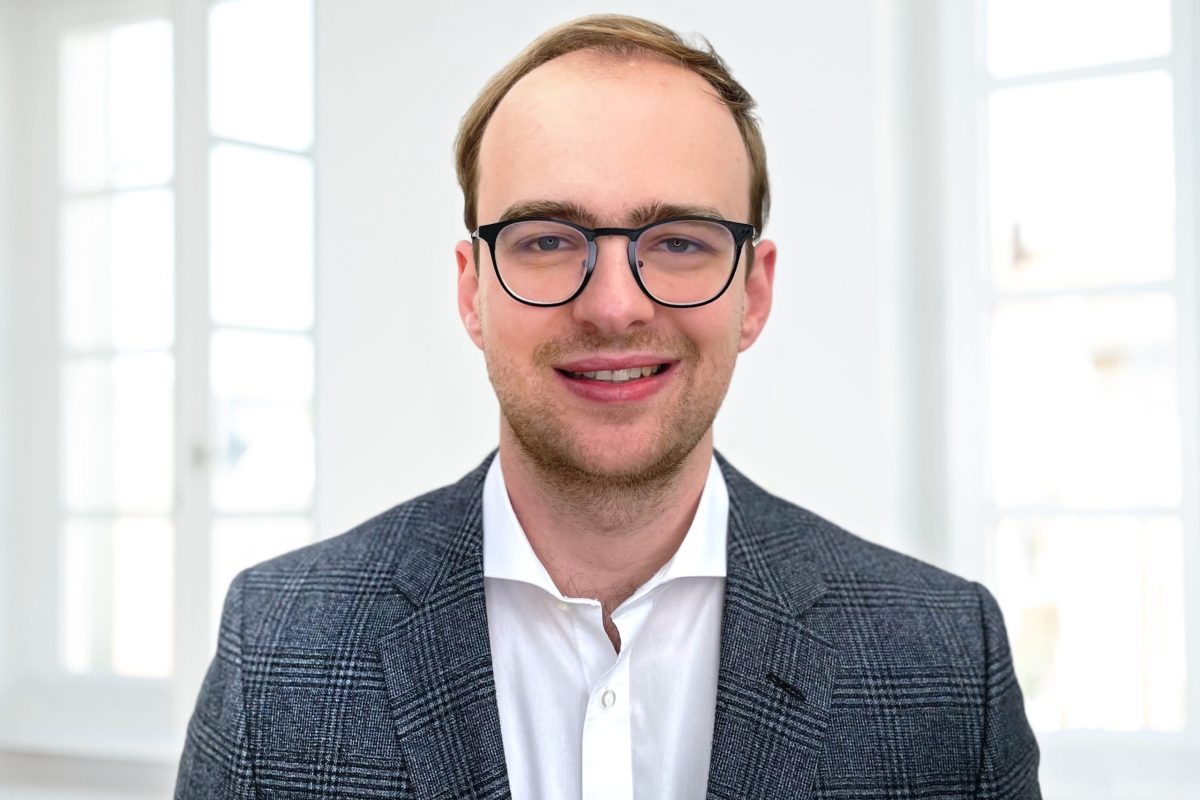 Johannes Schneider
Analyst
More about Johannes
Johannes joined the Investment Team of Liberta Partners as an Analyst in 2021. Before joining Liberta Partners, he gained initial professional experience at KPMG, Serafin and ACXIT Capital Partners. After his internship at Liberta Partners, he gained entrepreneurial experience as founder of a digital HR start-up. After a banking apprenticeship at Merck Finck & Co, he completed a bachelor's degree in economics at the university of Hohenheim and earned a master's degree in philosophy and art history at Ludwig-Maximilians-Universität in Munich. Florian Jahrstorfer
Corporate Development Analyst / Ameropa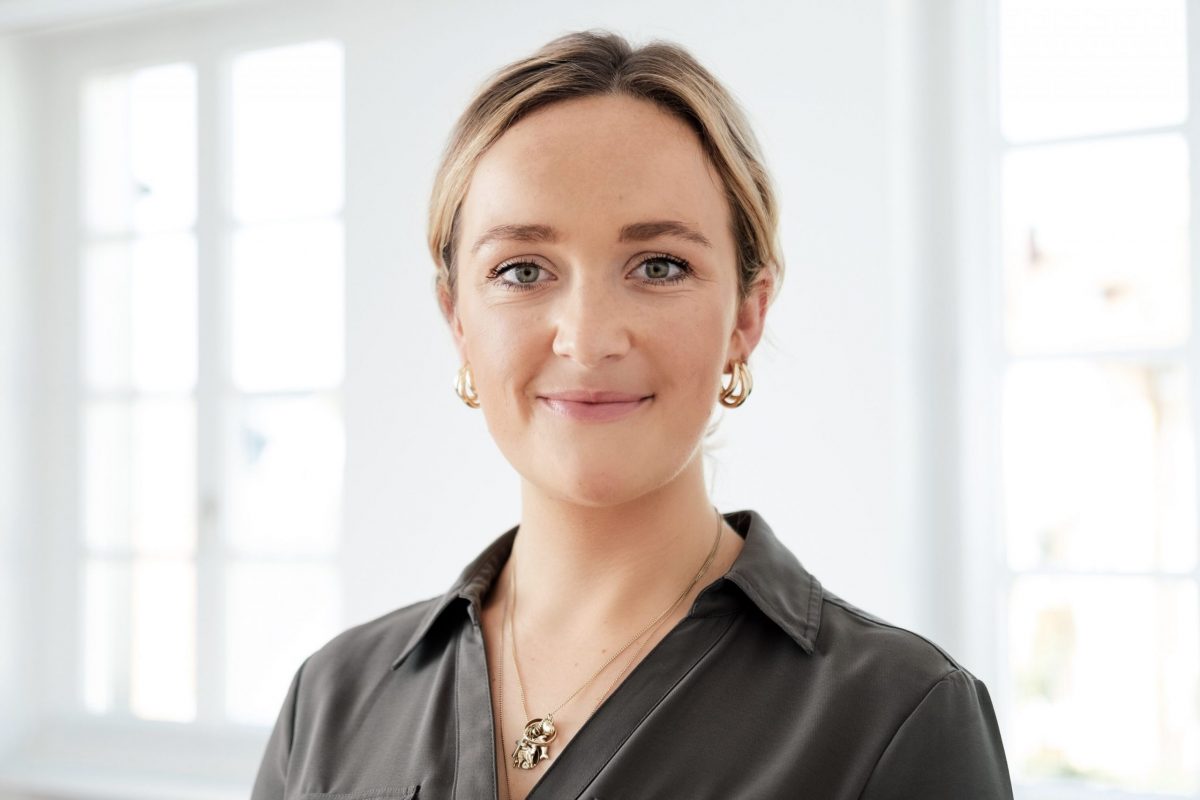 Ricarda Campe
PR & Marketing Manager
More about Ricarda
Ricarda has been with Liberta Partners since 2020. First she worked as a student as the office manager. Since 2021 Ricarda focuses as a PR & Marketing Manager on the Public Relations and social media marketing. Ricardaa holds a Bachelor in Germanistik from the LMU Munich.
Advisory Board
The Liberta Partners team is supported by a top-class advisory board. Our advisory board members have extensive industry know-how and an excellent network with which they support Liberta Partners.
More about Erwin Doll
Erwin Doll's experience ranges from the automotive industry to the plastics and chemical industries. As a graduate engineer (specializing in theoretical mechanical engineering), Erwin Doll began to work for BASF, where he stayed for 13 years within the plastics division. Thereafter, he progressed his career path at automotive suppliers Johnson Controls and Plastic Omnium, where he assumed responsibility for the entire German market as managing director.
In 2006, Erwin Doll joined the Röchling Group, a plastics engineering company headquartered in Mannheim, as board member responsible for sales and development. Until 2019, he acted as the CEO of the Röchling Automotive division. Today, Erwin Doll contributes his industry experience to various supervisory boards, including WITTE Automotive and Aeristech.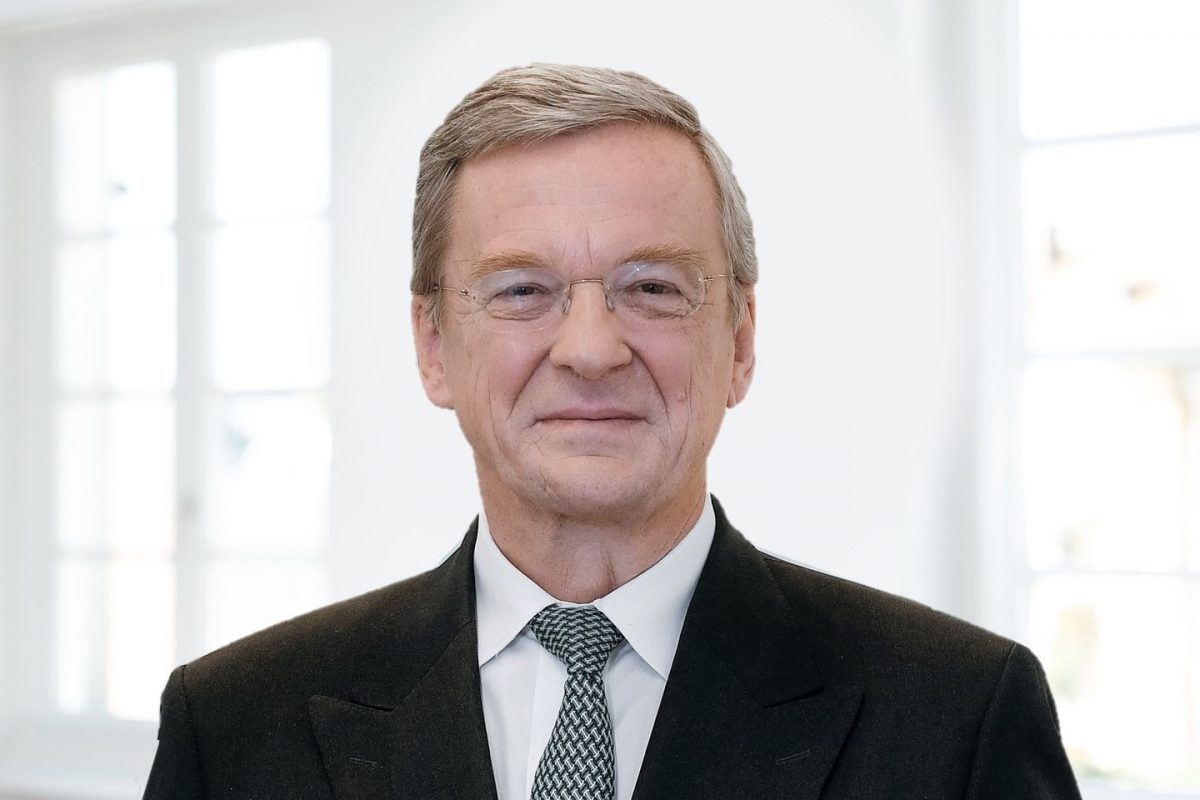 Prof. Dr. Christoph von Einem
More about Prof. Dr. Christoph von Einem
Christoph von Einem is a lawyer specialized in M&A, PE and VC, as well as corporate and capital market law and compliance and CSR. Before joining ARQIS Rechtsanwälte as a partner in 2014, he worked for Haarmann Hemmelrath & Partner and White & Case in Munich. He studied law in Göttingen and additionally completed an LL.M. program at the University of Berkeley in California.
In addition to various activities in relevant associations (e.g. European Venture Capital Association, International Bar Assocation, Bundesvereinigung der Kapitalbeteiligungsgesellschaften), Christoph von Einem is also  an active investor and has helped various companies to prosper and develop them further. .
More about Lothar Lanz
Lothar Lanz looks back on a successful career at German blue-chip companies. After graduating in business administration, he began his professional career within audit and tax consultancy in Berlin. After various positions in the banking sector, including as member of the board of directors of the Nassauische Sparkasse, Lothar Lanz shifted his focus to the media industry.
Amongst others he was CFO of ProSiebenSat.1 Media where he played a key role in taking ProSieben public and finally merging the company with Sat.1. Thereafter, he moved to Axel Springer as member of the management board where he served as CFO and COO until 2014. In addition to being Chairman of the supervisory board at Zalando (until 2019), Lothar Lanz is amongst others an active board member at Home24 AG, TAG Immobilien AG or Dermapharm SE.
More about Stefan Menden
Stefan Menden is a passionate serial entrepreneur and business angel. He has founded several technology companies, amongst others the social career network squeaker.net (1999). During this time, he led the acquisition and turnaround of Staufenbiel Institute, a digital board for job postings. After exiting one of his ventures to the digital travel provider Secret Escapes, he has driven the internationalization of the business into the DACH region, BeNeLux and Scandinavia as a Managing Director.
Previous work experiences included the strategy consultancy Oliver Wyman in Munich and Dubai where he worked on various growth and turn-around cases. He graduated from the University of Cologne with an M.A. in Management. Stefan sits on the board of Ameropa and support us in the strategic development and digitization of the business model.